Journey Along the Douro – Excursions and Activities
Indulge in the Legendary Port and Nouveau Wines of Portugal
September 22 – 29, 2019
Excursions and Activities
The following is a general scheduled that is designed to encompass most of the activities that are being offered. Please keep in mind that we might make slight changes to support your experiences and overall satisfaction.
Dr. Joe will be with us for most of the retreat. His sessions on the benefits of red wine and associated topics will take place at various times throughout the retreat in the  Dorou region. Most of you know that Dr. Joe and his team have experimented and researched the various benefits of red wine. The results of the research has been astounding. He will present their findings and go way beyond the data to bring forth the mystical and spiritual aspects of this ancient beverage.
The following are places that you will be visiting and activities that will be available to you
Porto Hop-on Hop-off Bus   
We will provide you with a ticket that allows you a 24-hour period of exploring Porto. Discover the many charms of Porto on this convenient 1  hop-on hop-off bus tour. Renowned worldwide for its famous 'Port' wines, this beautiful city also offers quaint cobbled streets, glorious architecture, fabulous museums and enticing shops.
With two interconnected routes and stops close to the main attractions, this tour makes sightseeing easy. You can enjoy the views while listening to informative audio-commentary in 8 languages. Then jump on and off at will to visit monuments, sample the local cuisine or enjoy some 'retail therapy'.
Hop-off to visit Sé Cathedral, famous for its magnificent artworks and gorgeous blue and white tile decorations (azulejos). Climb the 200 odd steps of the Torre dos Clérigos for eye-popping panoramas.
Wine buffs can tour the great wine houses of Croft and Sandeman, while foodies will enjoy the fabulous covered market (Mercado do Bolhão), where stalls groan with farm-fresh produce of every type. Shoppers will want to alight at the massive El Corte Inglés store where branded goods are on sale over 10 different floors.You will enjoy a free visit to one of Porto's most popular wine cellars with your City Sightseeing bus ticket. You may pick one of the following three wine cellars, Quinta da Boeria, Quevedo or Porto Cruz.
Graham's Winery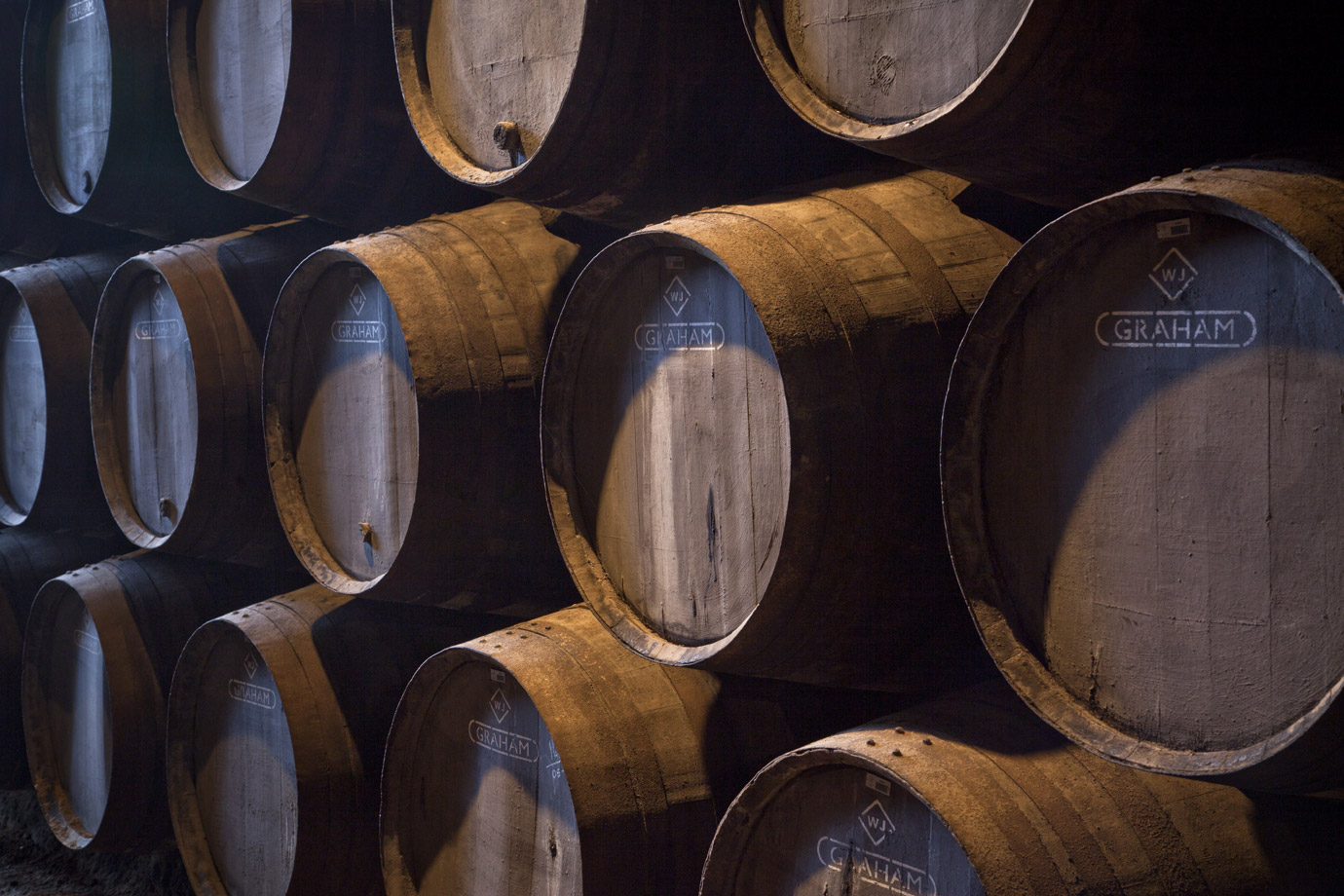 Graham's has always been a pioneer. Graham's was one of the first Port companies to invest in its own vineyards in Portugal's Douro Valley in 1890 and is now at the cutting edge of innovation in winemaking techniques. Today, five Symington cousins share responsibility for every aspect of the company and personally make the Graham's wines. They too have been involved with Port and the Douro for many generations, with ancestry dating back to the mid-17th century. 
You will be having dinner at Graham's.
Taylor Winery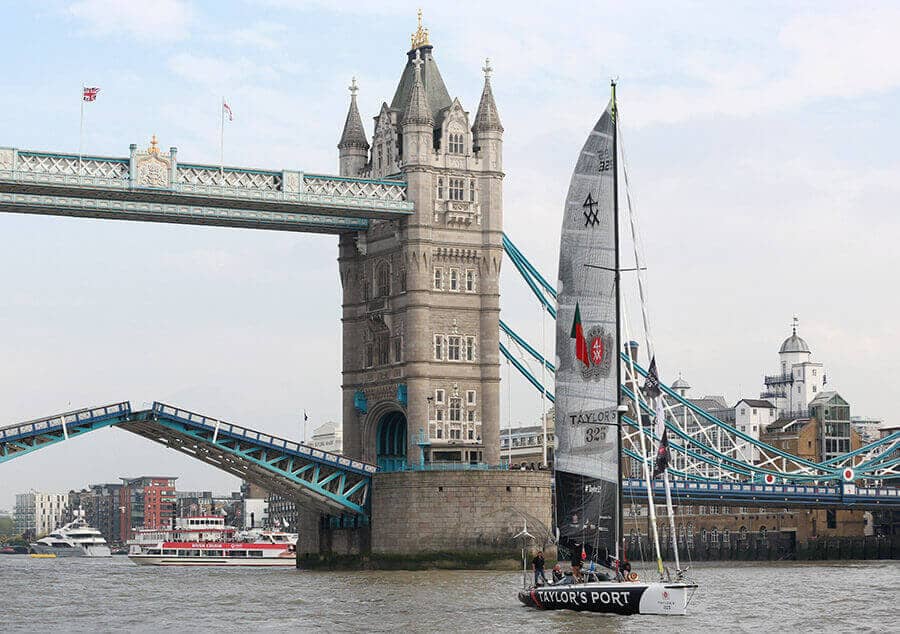 For many, Taylor's is the archetypal Port house and its wines the quintessential Ports. Established over three centuries ago in 1692, Taylor's is one of the oldest of the founding Port houses. It is dedicated entirely to the production of Port wine and in particular to its finest styles. 
Above all, Taylor's is regarded as the benchmark for Vintage Port. Noted for their elegance and poise as well as for their restrained power and longevity, Taylor's Vintage Ports are blended from the finest wines of the firm's own quintas or estates, Vargellas, Terra Feita and Junco. These three iconic properties, each occupying a distinct geographic location and with their own unique character, are the cornerstone of the company's success and the main source of its unique and inimitable house style.
Taylor's is also respected as a producer of wood aged ports and holds one of the largest reserves of rare cask aged wines from which its distinguished aged tawny Ports are drawn. The house is also known as the originator of Late Bottled Vintage, a style which the firm pioneered and of which it remains the leading producer. We will have lunch and a tasting at Taylors.
Real Companhia Velha …wine tour and lunch included
Founded in 1756 by Royal Charter of King D. José I, Real Companhia Velha, also known as Royal Oporto Wine Company, has the most
ancient Portuguese cellars in the countryThe centuries old cellars of Real Companhia Velha, are situated in Vila Nova de Gaia, right in front Oporto, in other words, on the left bank of Douro river.Over 100.000 m2 stores carefully a vast selection of Port Wines Tawny – aged in oak barrels -, as well as Vintage Port, maintaining the prestige e reputation this house enjoys over 250 years. At the cellars of Real Companhia Velha, in the silence of its vaults, the wine is kept in barrels of noble wood, the work made by coopers who have served the Company for many generations.There, asleep in a unique peacefulness, barrels and vats are lost in time… 10, 20… 30 years… What does it matter! The time it takes for each wine to reach its exact point of maturity.One of our Top Tours,starts with an exclusive video that shows the evolution of the Port since the Douro Region, all the way to the old cellars, followed to a visit to the main ageing cellar, centuries old, moving up to visit our old "Vintage" museum. Finishes with a tasting of two young Ports, white and red, plus a 20 year old tawny.
Behind it is the record of a fabulous story and a glorious past.For the future, there remains the will to maintain a high standard of quality
of its wines and trust in a Company where the rigor and the vision to make even more history are a constant concern.
From its Institution by Regal Altar of King Joseph I on September 10, 1756, the importance of this Ex-Majestática Company was well evident through the valuable services provided to the community.
Owning some of Douro's finest estates, Real Companhia Velha has been able to preserve and honor its tradition, betting on the future through a constant process of modernization and experimentation in the Douro Demarcated Region.
Real Companhia Velha Enoteca and Museum
You will be treated to a cherished tour of a family created museum that embodies the heart and soul of the founders. In the evening you will be dining at a fabulous restaurant that was created by the owners to embrace the wine heritage of the family.
Pacheca wine tour, harvest experience and lunch…in addition to experiencing the vineyard and indulging in a delicious lunch with wines, you have an opportunity to harvest the grapes from the vineyard, take them to the lager and stomp them in the traditional method of wine-making.
A wine from the Douro, more precisely  Quinta da Pacheca , one of the first estates to bottle wines with its own brand. From the
family Pacheco Pereira , he inherited the name and a good part of its history. In 1903, it passed into the hands of the Serpa Pimentelfamily, to whom we owe the wines we know today. 
But sometimes the need to grow forces to push new directions and in 2012, 75% of the capital of Quinta da Pacheca is acquired by Agribeira , a company specialized in the distribution of beverages.
Thus, new horizons opened up, and the financial challenge made it possible to look at the future in a much more optimistic way. Producing and exporting more are, also and now, a priority in Quinta da Pacheca .
The varied and tempting menu respects the concept of traditional Portuguese cuisine and uses the typical products of Douro that the virtuous Chef Carlos Pires works with almost divine inspiration. Each meal is paired with Quinta da Pacheca Wine enhancing the flavors adventure.
 Activities at Six Senses offered at a discounted rate
Learn Traditional Tile Painting and Paint Your Own Tile
Six Senses Douro Valley has set up an atelier with workshop where you can learn and produce personal works of ceramic art to take with you, under the guidance of an artist.
Six Senses Douro Valley is very proud to pay tribute to this fascinating and beautiful art form. We are giving you the option to make a personalized tile  while you learn and practice the traditional method of painting Portuguese ceramic tile azulejo. After your tile is fired in the kiln, you will get to take it with you as a special reminder of your experience.
Azulejos is the famous Portuguese art form expressed in the painted tiles that have become emblematic of Portuguese culture and heritage over the centuries. During the golden age of Portuguese exploration and colonization, these wonderful blue, white and gold panels found their way to adorning churches and public buildings from Goa, to Mozambique, from East Timor to Brazil, and to countless remote island regions.
Alchemy Bar Workshop
In this 30-minute hands-on workshop you will learn about the individual herbal properties, how to select the right products and finally how to make proper blends to help with various conditions. We emphasize local, in season, 100 percent organic ingredients from our garden. During this time, you will blend your personalized ingredients to create your own salve or lotion to take with you.
Earth-Lab Workshop…details to follow
 Spa Options
A union of nature and Portuguese tradition wedded to the elements of water, stone and wood, the spacious Six Senses Spa Douro Valley offers 10 treatment rooms. There is a heated indoor pool with water jets, an outdoor pool and refreshment bar plus a gym with the latest exercise equipment and professional guidance.
Six Senses speciality treatments and multi-day programs are featured together with locally inspired therapies, some of which are grape and citrus fruit based.
Six Senses Spa offers a layered approach that unites a pioneering spirit with treatments that go beyond the ordinary. At Six Senses, you will find an intuitive mix of science and human awareness, where our high-tech and high-touch approach defines a service that is crafted around the individual. Delivered through our locations and specialist skills, we will take you as deep as you would like to go, from core beauty that changes the way you look to specialist treatments that can change your life.
PERSONALIZED ALCHEMY BAR JOURNEY, 3 HOURS This wellness experience starts with a personal consultation during which you choose a treatment such as body scrub or wrap plus face or hair mask. This is followed by a workshop on how to make aromatherapy products from locally sourced herbs and ingredients. These freshly prepared and organic products are later used in your chosen treatment.
Quinta Do Seixo – Sandeman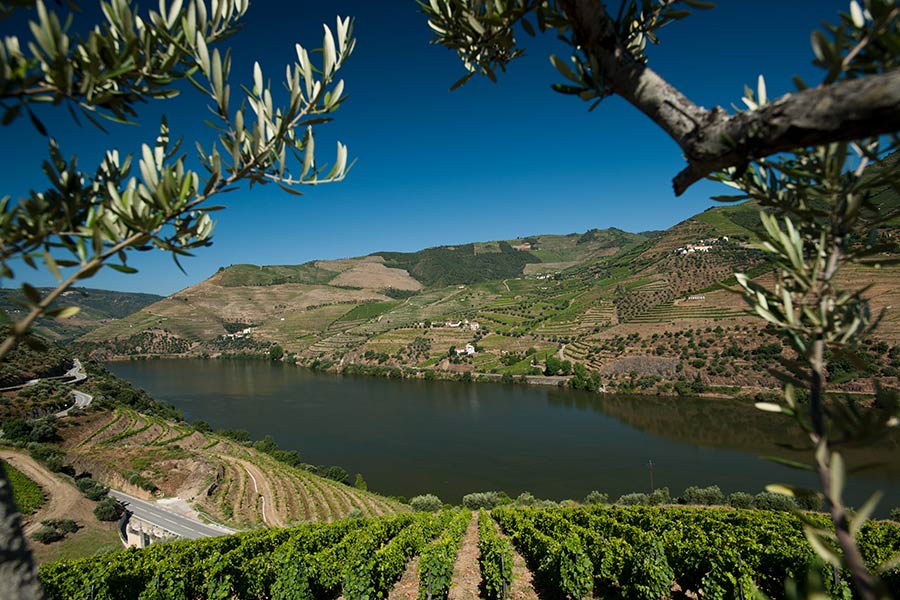 At this fabulous quinta, you will be given a tour of the winery and have a tasting of three wines. With an extensive history intrinsically linked to wine production, Quinta do Seixo's original house and chapel have maintained their lofty position, looking out over a spectacular view of the Douro River and the picturesque village of Pinhão, since the 18th century. In the midst 19th century William Pratter, set about sketching this estate in detail and it is one of his engravings that welcomes visitors on their arrival at Quinta do Seixo.
This winery, inaugurated in 2007, allies the best of both tradition and innovation in a project of great versatility which is at the forefront of technology.
The technology involved is visible throughout, from the hoppers where the grapes are first received and checked for optimum quality, to the stainless-steel suspended vats which simplify the monitoring of the entire wine-making process, and on to the robotic presses which press the grapes in a rhythmic movement, emulating the movement of the human foot and respecting to the greatest possible extent the precious raw materials involved.
Pinhao
Encircled by terraced hillsides that produce some of the world's best port – and some stellar table wines, too,  Pinhão sits
on a particularly lovely bend of the Rio Douro, about 25km upriver from Peso da Régua. Wineries and their competing signs dominate the scene. Even the delightful train station has azulejos(hand-painted tiles) depicting the grape harvest. The town itself makes a fine base for exploring the many surrounding vineyards. Pinhao is full of rolling hills. These hills cascade down into several local waterways, giving incredible views throughout the city. Many of the hills have also been partitioned into staircases in order to increase grape production for port. The unique, step-like appearance of some of these hills gives an even more unusual visual appearance. After a visit to a Quinta (Estate and Vineyard) in this area you will have time on your own to visit this town.
---