THE VITALS
In 2023 Specific dates available soon
Location: Porto and Douro Valley, Portugal
Presenters: Dr. Eric Pearl & Jillian Fleer
Investment: $4.150 per person Dbl. Occupancy
Participants: Maximum Number 40, Register Today at bottom of page
SPECIAL DISCOUNT: Limited Time Offer – If you register and pay the total amount now, you will receive a $200 discount per person
Touching Timelessness
We are timeless beings… We've heard this over and over again. We've thought about it, analyzed it, imagined it, contemplated it, meditated on it, researched and studied it… We've lived it in dreams, moments of impact, ecstasy and apparent phenomena… We've even had fleeting and sometimes more than fleeting cognizant acquaintance with it, seemingly transitory participation or involvement via sensory, empirical, provisional understanding… maybe even observational evidence… Now come touch it! Truly experience it. Live it with us for an entire seven days in Portugal!!!
Join Eric & Jillian for this excursion into the timeless as you explore the heart of the wine country in Portugal and experience its culture, architecture and history. A sensory feast for the internal, external and eternal.
Program Essentials
Touching Timelessness
What is the structure of this retreat?
Interactive Presentations
Activities
Visiting Ancient Port Wineries
Games of Discovery, Insight and Recognition
Exercises to Uncover Some of the Deeper Truths We've Been Looking For
Interactive Discussions, Presentations and Activities
Breakout Groups
Experiencing Delectable Portuguese Cuisine
And Many Surprises
Many participants in Eric & Jillian's retreats report exciting, wonderful and significant changes in their health, relationships, and their life.
We are creating an intimate opportunity for a maximum of 40 participants. If you are interested in joining us, we recommend you register as soon as possible. Scroll to the bottom of the page to REGISTER.
A special message from Dr. Eric and Jillian
          We are very excited to announce to all of you the Touching Timelessness retreat in Portugal, in 2023. You will be in good hands with Kay and Franco from Global Journeys coordinating this retreat who also organized our Costa Rica retreat.
Come to deeply know your intimate nature; know the sensation of one-ness; transition from frustration of expectation into the unencumbered exaltation of expectancy.
We'll have:  interactive presentations, lots of activities, breakout groups, games of discovery, and insights in recognition. There will be music and lots and lots of surprises.
There are no pre-requisites. Come and find out what is all the talk about re-connective feeling and experience re-connective healing. Only the first 40 people to register will be able to join us, scroll to the bottom of the page and register now.
COST and ACCOMMODATIONS
Yeatman Hotel Porto (3 nights) 
Vintage House Douro Valley (4 nights)
Porto and Douro Valley
Both are 5 star hotels
Portugal
 
GETTING TO PORTO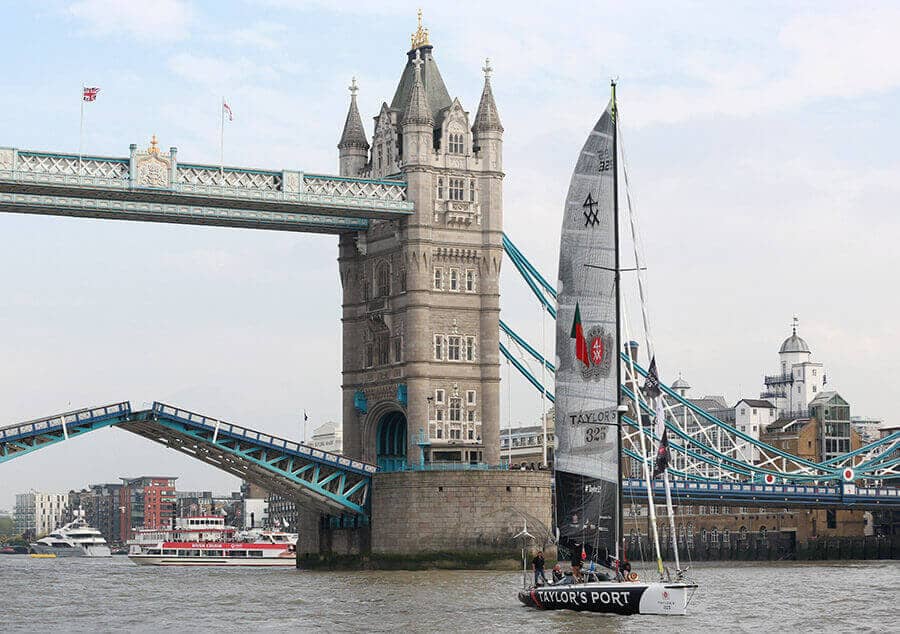 We recommend you fly into Porto (airport code OPO), and we will pick you up at the airport. If you are flying into a different airport we can make arrangements for you to be picked up at an additional cost.
Schedule your flight so you arrive in Porto (OPO) ————-before — pm. The complimentary shuttle will depart at — pm to transfer you to the Yeatman Hotel. This means if you are flying out of the U.S.A. or Canada you need to depart the day before.
If you are arriving directly to the Yeatman, please note you cannot access entry to the hotel before 3:00 pm for check in on ——–. We will start our welcome dinner promptly at 7:00 pm.
For your departure, schedule your flight leaving from Porto to your home airport on ——— after 10:00 am. The complimentary shuttle will leave The Vintage House at 6:00 am to get people to the airport. If you arriving and/or departing at different times, we can support you in getting transportation at an additional cost.
When you are searching for flights, here are some handy web-sites you can click on:
Once in a while, if you get on the airline web site directly, you may see a cheaper fare that is not available anywhere else. Here are some of the major carriers:
Phone: 516 906-2133 or 516 343-3210
Portugal
Porto is a fascinating and vibrant city that is rapidly becoming one of Western Europe's most respected tourist destinations. The city boasts an extensive history, interesting tourist attractions, a buzzing nightlife, and outstanding tourist facilities.
_________
The Douro Wine Valley Region Valley is the oldest demarcated wine region in the world. First, the river carved the deep valleys out of the land and then settlers transformed the schist mountains into soil and walls and planted the vines, green in summer, flame-coloured in autumn. With knowledge handed down from generation to generation, they inclined the terraces to expose the vines to the rays of the sun which give the grapes the warmth that the wine craves. It was from the fruits of the land and the settlers' labour that this unique wine and landscape were made.
To REGISTER, scroll to the Bottom of this page
Program
Schedule for the week
Most mornings you will have an opportunity to join a Meditation and Yoga session and/or you may take an early morning walk to awaken your senses and prepare for a delicious breakfast.
You will have lots of time to learn amazing and practical information from Eric and Jillian that you can use to empower and enrich your life as well as ample time for exciting adventures, playful activities, sharing time with others and time to relax and absorb the beauty of this splendid country.
In addition to Dr. Eric and Jillian's valuable presentations, the following is included on this retreat:
Transportation from and to the airport at set times
All internal transportation by private buses
Welcome drinks and cocktails
All breakfasts
Four Lunches and wine-tasting
Four Dinners and wine-tasting
Hop on – Hop off bus tickets in Porto
Real Companhia tour and lunch
Enoteca museum tour and dinner
Sandeman Quinta de Sexo tour and lunch
All accommodations at 5-Star hotels
Not included
Air-fare
Personal items
Tips
GLOBAL JOURNEYS
About Us and Our Presenters
Deepen your personal awareness and development as you explore intriguing countries throughout the world. We offer you a unique opportunity to learn from internationally prominent speakers and authors as you immerse yourself in fascinating places.
We provide you with loving care and attention as you travel to splendid villas, chateaus and retreat centers to be with world-known lecturers and speakers who will support your personal development. These retreats are created to combine the pleasure, fun and excitement of travel with opportunities for unleashing your magnificence so you may experience a more fulfilled and happy life.
REGISTRATION INFORMATION
This retreat is limited to 40 participants, so register today!
Please note, if you register and then you cancel, there will be NO refunds given under any circumstances, so be sure to obtain proper travel insurance. If we, Global Journeys, need to cancel because of any issues related to but not limited to Covid 19, please note that we will transfer your  payments to another Eric and Jillian event  within the next year. Refunds will not be given, we will only transfer funds to another retreat.
For the total cost of this retreat and to see what is included, please click on: 

COST
Before you register

, email us at info@globalj.org or fill out the form below to make sure there is space available for your accommodations.
Once we confirm availability, follow these two simple steps:
1. Send us a
 

non-refundable

 

deposit of

 

$1,000

 

per participant

 

via one of the four options below.

 

Half of the remaining balance is due

———

The final payment is due on ——–
2. Wait
 

until you receive an official registration confirmation from us

 

before you book your flight.
Payments, Dates, Terms and Conditions
Payment : You have 4 payment options…
Option #1 – Recommended form of payment with no fees… Write a check with the appropriate amount made out to Global Journeys Inc. On the back of the check, on the endorsement line write- "For Electronic Deposit Only". Take a clear picture of the front and the back of the check on a dark background, and send both images to either 516 906-2133 or to info@globalj.org  After we receive your images and your check clears our bank, we will inform you and you can then write "Void" on your check so it doesn't get used again.
Option #2 – Wire the money in U.S. dollars to the following bank account: Name and Address – Global Journeys Inc. P.O.Box 21092  Floral Park, NY 11002
Bank:   JP Morgan Chase   770 Lexington Ave. New York, NY 10065
Bank Account Number  3061935109
Routing Number  021000021  (if Domestic payment)
Swift/Aba Code   CHASUS33  (if International payment)
Option #3 – If your account is at J.P.Morgan Chase or another commercial bank, you may make a 'Quick Pay' or 'Zelle' payment to the account of: info@globalj.org
Option # 4 -You may pay by using PayPal. If you select option #4, please note that you are responsible for paying the processing fee: 3% if paying from the U.S and 4.5% if you are paying from outside the U.S. Through PayPal you may use your credit or debit card. Our account for a PayPal payment is: info@globalj.org
Cancellations and Refunds
If you choose to cancel your participation in this retreat, we will not refund any deposits or subsequent payments regardless of circumstances. Given this policy, we strongly suggest that you purchase travel insurance in case of emergencies or unforeseen circumstances that may arise at your end.
Travel insurance will protect your investment in case of unforeseen situations or emergencies. If you choose to purchase travel insurance, which we highly recommend, you must do so on your own. We have been working with Travel Guard International at 800 826-1300, and have received positive feedback.
In the unlikely circumstances that Global Journeys Inc. is forced to cancel or postpone this retreat,  we will apply your total amount you have paid towards a future retreat with Dr. Eric and Jillian. This credit must be used within one year of the beginning date of this present retreat.
If the presenters are not able to attend the event due to a serious illness or emergency, the program will be presented virtually, or an appropriate substitute chosen by the presenters will deliver the sessions and the retreat will go on as scheduled.